Take a wild guess...
The largest polar bear to be ever recorded, weighed how many pounds (kilograms)?
Source:
Polar Bears International
.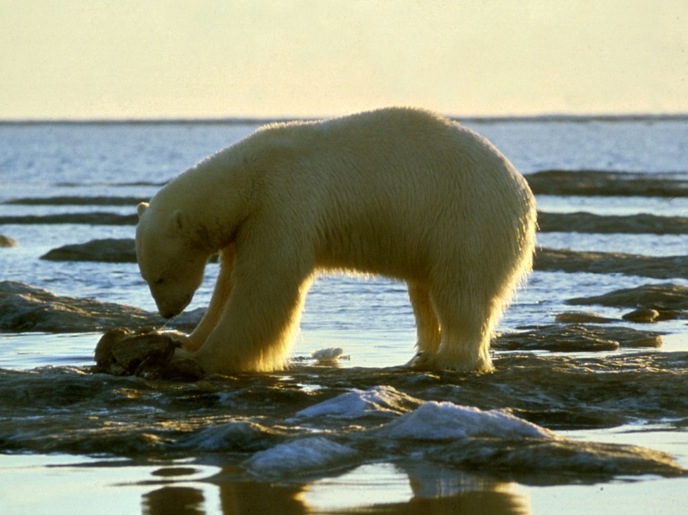 Image Source: Dave Olsen, U.S. Fish and Wildlife Service.

Available in two sizes:
1024 x 768 || 800 x 600
Fact: "The descriptions [Marco] Polo gave of the East were as wonderful as fairy tales... He knew of the Indies Islands, rich in spices, and he described Siberia, and told of the sledges drawn by dogs, and of the polar bears... Marco Polo was eagerly read, and the facts that [he] stated were so remarkable that many people refused to believe them. It stirred others with a desire to travel and see those lands for themselves."
Source: Discoverers and Explorers, by Edward R. Shaw.

Image Source: Susanne Miller, U.S. Fish and Wildlife Service.

Available in two sizes:
1024 x 768 || 800 x 600
Fact: "In swimming, the Polar bear not only moves rapidly through the water, but is also capable of darting forward in such a way as to seize a fish before it can escape beyond reach. On the land, also, he can move with rapidity-his slouching trot being almost as fast as the gallop of a horse."
Source: Quadrupeds, What They Are and Where Found, by Mayne Reid